|
Anime fans among our Japanese language students will be excited to hear that Universal Studios Japan (located in Osaka), is planning on running several anime- and game-themed attractions for a limited time in 2015. Arguably the most exciting of these will be the
Attack on Titan
and Evangelion attractions, but there will also be many other interesting new themed areas based around popular games, anime and manga! Not many details have been released regarding the actual attractions themselves – currently, there is speculation that the Attack on Titan attraction will feature a ride, and some sort of escape game.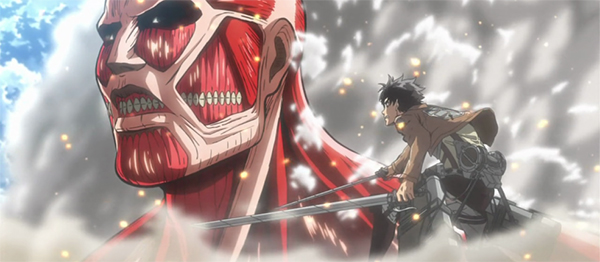 (Imagine the possibilities… terrifyingly fun, or just terrifying?!)
USJ made the announcement of the new attractions in early August, following the massive success of its "The Wizarding World of Harry Potter" themepark (still ongoing – if you are a fan of Harry Potter, it's not be missed!)
The attractions will only run for a limited time from January 2015 (with the Attack on Titan themed area specifically ending in May), so make sure you don't miss out!