New Long-Term Partner School
|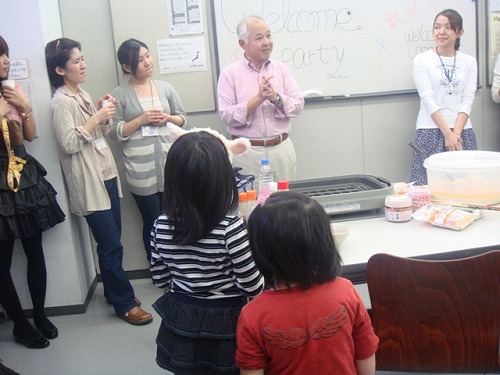 We've offered long-term study on a student visa in partnership with Fukuoka International Communication College (FICC) for the last 4 years. On the combined course, students study with Genki Japanese School for between 2 and 6 months, then switch to our partner school for 1-2 years. The first students on this program graduated more than two years ago, and we met one of them working at the Apple Store last weekend!
From this year, we've started working with a new partner school, the Fukuoka YMCA. We began working with the YMCA for a few reasons. Their Japanese classes are more similar to the ones at our Japanese school, in terms of content, teaching style and class size. They're also a little cheaper than FICC, which is good! They have two campuses: the Tenjin one, where they offer more communicative classes, is just a couple of blocks away from GenkiJACS, while their more academic campus is a subway ride away.
We're proud to offer them as a partner, and we look forward to sending lots of students to them. The first students will start there this week, and hopefully we'll have a report from them shortly.
As always, more details about the combined Japanese study program are on our website, along with info and links to YMCA's site itself. Another great way to stay in Japan for the long-term!