|
The temperature rose a couple of degrees in Tokyo this week and we're seeing cherry blossoms blooming in various parts of the city! Take some time this week to visit the various hot spots in Tokyo for the yearly anticipated Ohanami (お花見)! Here are our top picks for cherry blossom spots in Tokyo:
Shinjuku Gyoen
About 15 minutes away from our Tokyo school by foot, this beautiful park features cherry blossoms of many varieties, so you'll get to see many different types of cherry blossoms. Shinjuku park is also not as crowded compared to Yoyogi Park and Ueno Park.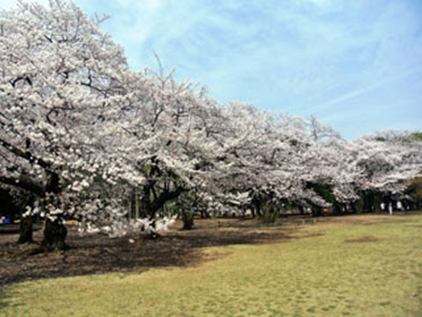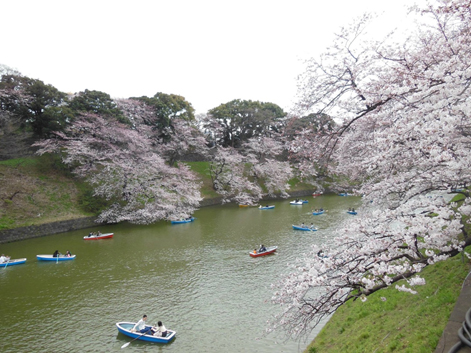 Opening hours: 9am to 4:30pm
Fee: 200 Yen
Ueno Park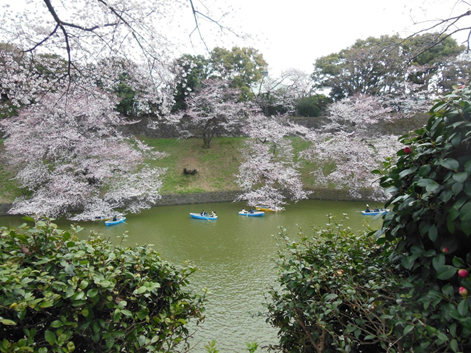 Just a couple of minutes from Ueno station, if you are looking for a location that is in full festive mood, then this is probably the best spot for you 🙂
Opening hours: 24 hours
Night illumination: 5:30pm to 10pm
No entrance fee
Yoyogi Park

Another spot for festive Ohanami:) If you fancy yourself some chilling out with music and beer, then this is the place for you.

Chidorigafuchi
If you're looking for something slightly different from the parks, then this may be the place for you. Just a few minutes from Kudanshita Station, the Chidori ga Fuchi showcases its spectacular cherry blossoms from slopes narrowing down to a river.
Opening hours: 24 hours
Night illumination: 6:30pm to 10pm
No entrance fee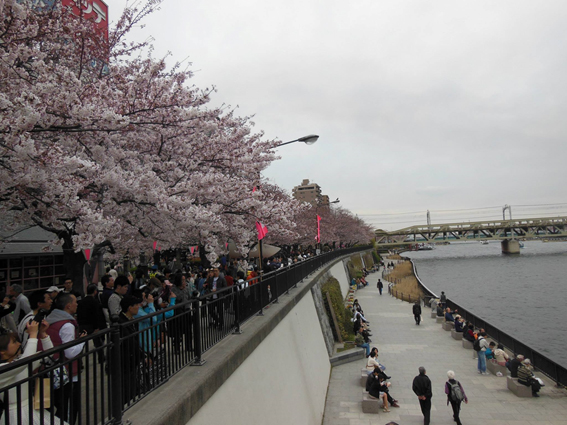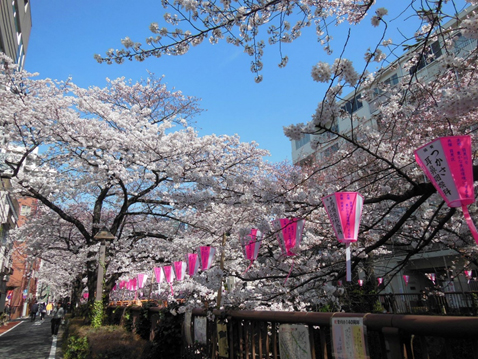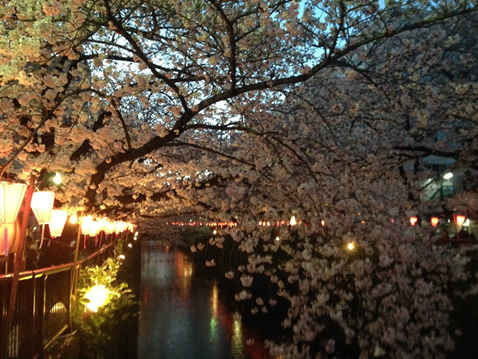 Sumidagawa
Another great spot by the river. Located near Asakusa, we recommend you to take a leisurely stroll along the river from the famous Asakusa shopping district all the way to Sky tree.
Opening hours: 24 hours
No entrance fee

Nakameguro
Probably the most oshyare place in Tokyo, Nakameguro is famous for the many quaint and exquisite cafes and restaurants that line the river. The restaurants are usually fully booked out during the cherry blossom season, so we recommend you get your reservations early if you're planning a dinner there.
Opening hours: 24 hours
No entrance fee
And finally for more updates on cherry blossoms, check out this link for updates and tips!
http://hanami.walkerplus.com/