Students relaxing after Japanese class
|
One of the great benefits of Genki Japanese School's location in central Fukuoka is that there are so many restaurants and cafes around. In fact, there are three restaurants in the same building as GenkiJACS!
We caught students recently sharing an after-class drink at the cafe right under our Japanese school, びーどろ (Biidoro).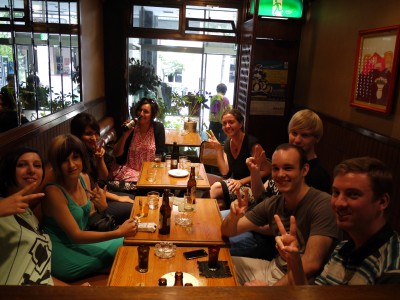 It's great to have a place so conveniently located, and Biidoro is also a lovely cafe – the 日替り定食 (higawari teishoku, daily special) is great value. We hope to have a drink with you there too!