Japanese language school students in yukatas
|
We helped some students get dressed up in traditional Japanese 浴衣 (yukata, summer kimono) to go the fireworks show at 大濠公園 (Oohori Kouen, Ohori Park).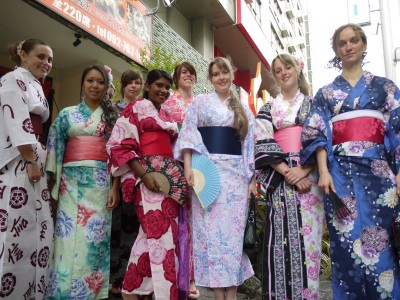 Don't they look great?
And here are some of the boys: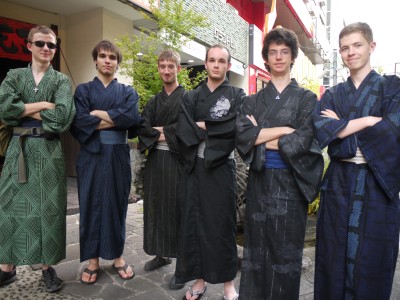 The fireworks show at Ohori is an amazing one – if you missed it this year, make sure you don't next year!