|
….takes a lot of time and energy!
Our former student Raico-san, who is from Switzerland, came to GenkiJACS for 6 months in 2010! He fell in love with Fukuoka, the people, Japan, etc, so decided to come back again this year. He came to study with us for 2 weeks this fall and started a long term course at our partner school from October!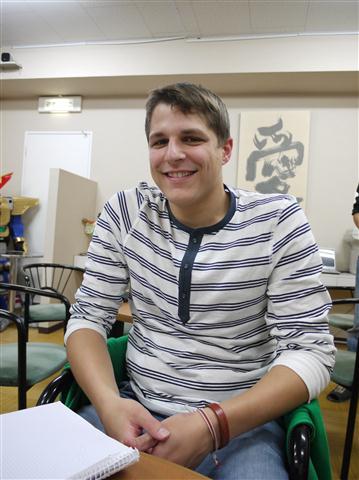 He often comes to GenkiJACS to study on his own after school. Other students who go to the partner school also often come to GenkiJACS. It is always nice to see their progress in Japanese!
Students' visit always makes our day!
Look at Raico-san studying hard!