The New York Times on Fukuoka
|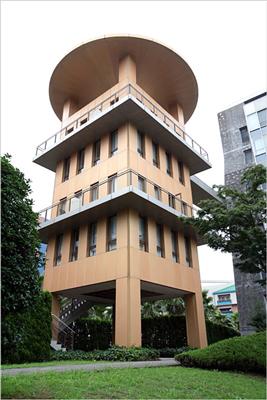 We're a little late to the party, but it seems the New York Times published an article last week about architecture in Fukuoka! While we often bemoan the fact that there are few truly magnificent antique buildings in the city (apart from the 赤煉瓦文化会館 (Aka renga bunka kaikain, red brick culture hall)), it is true that Fukuoka has some very spectacular modern architecture.
Our own particular favorite is the ACROS Building in Tenjin, which is a kind of hanging gardens, totally covering one stepped side of the building.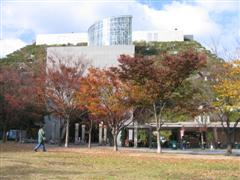 There's also the Canal City shopping complex, which has some incredible if schizoprenic parts. (That last link is worth clicking just for the amazing photograph there.)
Finally, the article also mentions the Nexus World housing development in Momochi, which we hadn't heard of before, but which was designed in part by Rem Koolhaas, and does look quite amazing. Now we know where we want to live next…
For runners-up, there's the Fukuoka Bank main offices, which doesn't convery well in photos, unfortunately, but is a very imposing building indeed.
There's also a wonderful little panorama at Momochi, with Yahoo! Dome (the first retractable-roofed dome in Japan), the Seahawk Hotel (at one time, Japan's biggest hotel) and Fukuoka Tower (Western Japan's tallest seabord tower) lined up like an art gallery.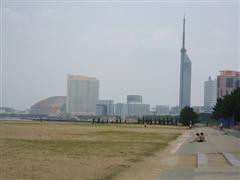 In our research for this article, we found this great site, which has photos and descriptions of architecture from all over Japan (in Japanese, of course). A lot of the buildings mentioned above are also here, as well as a few other amazing ones like this abandoned mining building in Shime Town, just outside Fukuoka City.