New Year Special Classes in Japan!
|
It's tradition at Genki Japanese's schools in Tokyo and Fukuoka to have special Japanese culture classes on the first day of the new year, as new year is a very important time in Japan. And this year was no exception!
At our Fukuoka Japanese school, students learned about new year customs.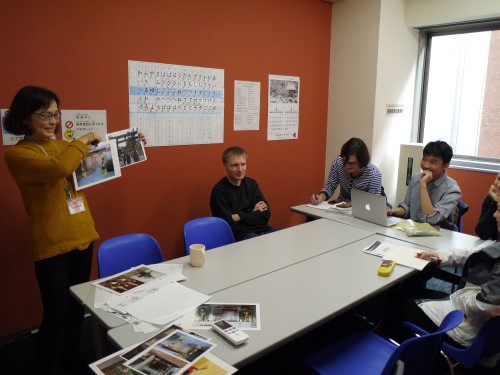 Then they played games such as 福笑い (Fukuwarai), where a blindfolded person tries to make a face from parts, like a much harder pin the tail on the donkey.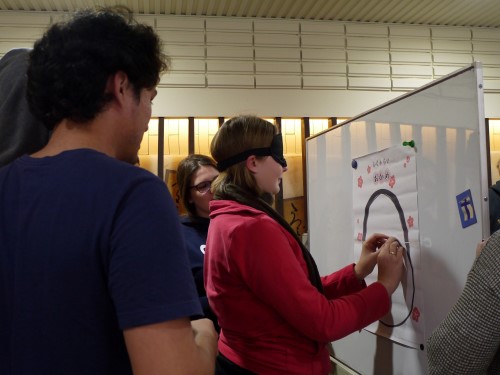 Next was traditional Japanese new year food, お節料理 (osech ryouri).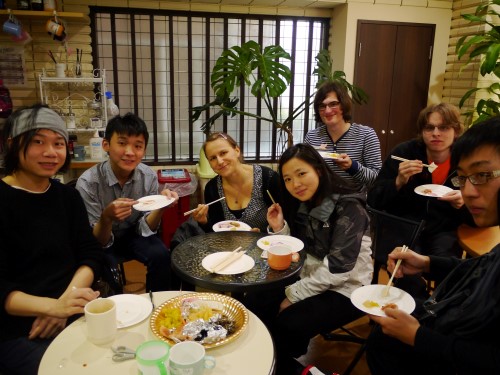 Finally, they capped off the day with a visit to a nearby shrine.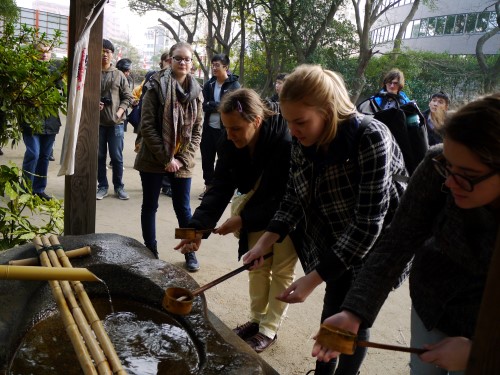 It was a busy, but educational day!