Restaurants in Tokyo – Favorites among locals
One of the most exciting parts of traveling somewhere new is trying out all kinds of exotic and tasty local food and Tokyo is no exception to this! Being one of the largest cities in the world means that you can find a huge variety of restaurants in Tokyo to try out some of the local specialties. The difficulty lies in choosing what to try, and where to try it.
If you have ever traveled without knowing the language of your destination, then you have probably done what most of us have: searched on Google, Trip Advisor, in English to find out what foods to try. For those on short trips, searching for the most popular or highly rated restaurant is also common. As is probably the case in your own home country, however, searching in English might not bring the same results as searching in the local language. If you have done this previously, you might have experienced going to a restaurant recommended on the Internet, only to feel like the restaurant caters to tourists. This is not necessarily something bad, but some of you might be more interested in something more genuine.
The most popular restaurants in Tokyo – according to locals
To help those of you not sure which foods to try in Tokyo, we decided to provide you with some food you cannot miss out on! Feel free to try out any restaurant in Tokyo you want since all of these foods can be found in many different places. Scary as it might seem, wandering into a random restaurant while getting around Tokyo can sometimes provide you with the best possible experience. If you feel hesitant to speak Japanese, why not study with us during your stay in Tokyo so you can learn how to read menus and order food on your own!
Just in case, we also decided to find you some highly-rated/popular restaurants in Tokyo, according to locals, for you to consider:
Meat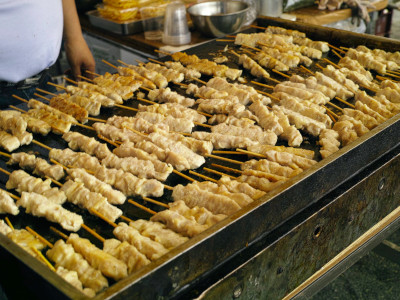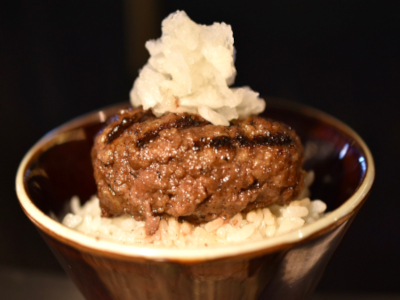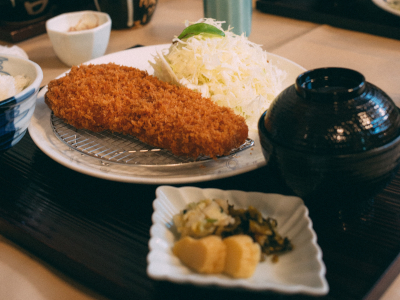 焼き鳥 yakitori are chicken skewers. A favorite among Japanese at izakayas. Due to the variety of different cuts of meat, restaurants will have menus with nothing but chicken. Delicious with beer! Check out 鍈輝 in Ebisu.
ハンバーグ hanbagu is a Japanese-style hamburger, which is usually softer than the meat you might be used to. It is usually served with rice instead of hamburger bread. Check out 挽肉と米 in Shibuya.
とんかつ tonkatsu is deep-fried pork cutlets. A traditional dish found both in restaurants and at home. Usually served with a special sauce, cabbage, and rice. Try 丸五 in Akihabara for some delicious とんかつ.
Fish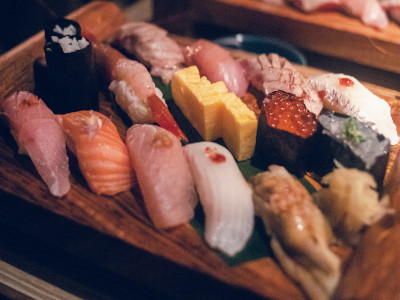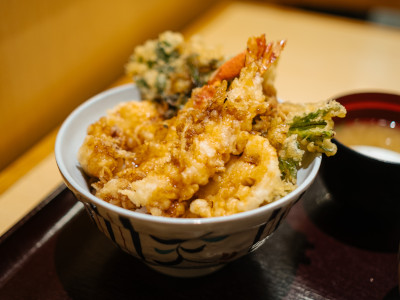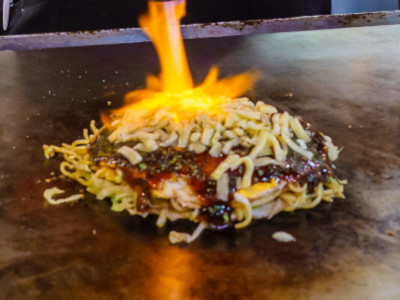 寿司 sushi is one of Japan's signature food. Although you might consider paying a premium to get higher quality, any 回転寿司 kaitenzushi (conveyor belt sushi restaurant) will serve you delicious sushi. はま寿司 and スシロー are 2 famous chains with locations all around Tokyo. There is a スシロー just a short 3-minute walk from our school in Shinjuku, perfect for your lunch break!
天ぷら tempura is a mix of battered and deep-fried fish and vegetables. Although Japan is most famous for its raw fish, 天ぷら is a delicious alternative when you want to try cooked fish in Japan! Usually served with a special sauce and rice. Try out 天すけ in Koenji.
お好み焼き・もんじゃ焼き okonomiyaki/monjayaki are 2 different yet similar dishes made of pan-fried batter. Kansai is famous for its お好み焼き, while Kanto is famous for its もんじゃ焼き. In many restaurants, they will actually serve you both so why not give both a try! There are usually many different flavors of each to try including fish, meat, and vegetables. Check out 浪花 in Nerima.
Noodles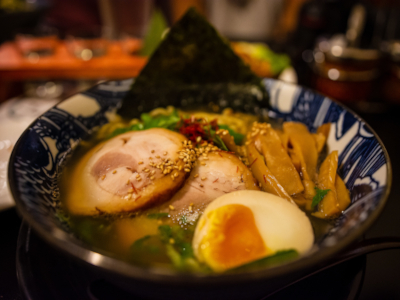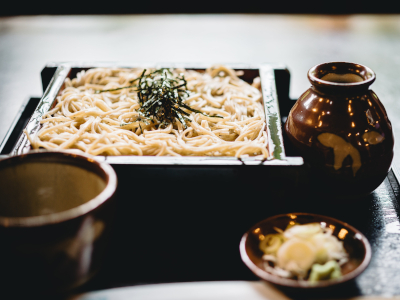 ラーメン ramen is another one of Japan's staple foods alongside sushi. Although this has spread to many places outside Japan, the local availability, variety, and flavor in Japan are unbeatable. This is a dish we recommend you try several times to be able to enjoy the different types. Why not start with らぁ麺や 嶋 in Shinjuku?
そば soba are noodles made of buckwheat flour and are a traditional form of noodle in Japan which is served in various different hot and cold dishes. We recommend trying out 玉笑 in Harajuku.
うどん udon are noodles made from wheat flour. They are much thicker than both ramen and soba noodles and the dish is often considered as comfort food by the Japanese. Although it can be served cold, it is most commonly eaten as a warm dish in a mild broth. Why not try out うどん 慎 in Shinjuku after class?
Sweets & Snacks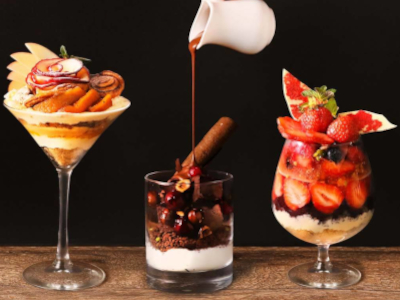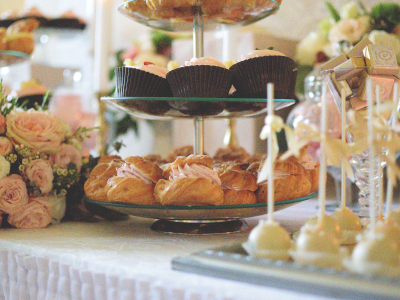 駄菓子 dagashi are essentially cheap snacks. The word is a mix of 駄 which means inexpensive or low-quality, and お菓子 which is the word for snack in Japan. In recent years dagashi bars have become popular. You pay a table charge, usually 500 yen, and for the price, you get an all-you-can-eat snack buffet. The snacks are usually small with colorful packaging and the theme of these bars is usually quite retro. They will also usually have a menu of things you can order (for a separate fee) including food and drinks. Why not check out しぶや駄菓子バー the next time you are in Shibuya?
夜のパフェ night-parfait is a recent trend in Japan. There are foods, snacks, and desserts that are commonly eaten while drinking or after a night out drinking in every culture. In Japan, the most recent trend is the 夜のパフェ. Friends will gather at these special cafes to eat an appetizing parfait/sundae to finish the night before going home. Try out Tooth Tooth next time you are in Ebisu!
アフタヌーンティー afternoon tea does not originate from Japan, as the name suggests. Although this is originally a British tradition, it is very popular in Japan as well. You can find traditional afternoon tea cafes with classic food and drinks and those that offer a more Japanese experience, using Japanese sweets and ingredients. We suggest checking out Ginger Garden in Aoyama.
Allergies & Dietary restrictions
A few of the above-mentioned restaurants in Tokyo might have some English information or English-speaking staff, however, we wanted to give you some short Japanese phrases that are useful for those with specific dietary needs and/or allergies and intolerances:
| English | Japanese | Romaji |
| --- | --- | --- |
| I am allergic to nuts | 私はナッツアレルギーがあります | watashi wa nattsu arerugi- ga arimasu |
| I am a vegetarian/vegan | 私はベジタリアン・ヴィーガンです | watashi wa bejitarian/vi-gan desu |
| Is there meat/fish in this dish? | お肉・お魚が入っていますか? | o niku /o sakana ga haitteimasu ka? |
An even faster way to get you ready to order food while exploring restaurants in Tokyo, would be to take one of our online Japanese courses! We offer both group and private online Japanese lessons, so choose whichever you think will suit you best.
You can replace the words in the table in bold with others to cover your own allergies and/or dietary restrictions. Jisho is an online dictionary we recommend to find any Japanese words you need!