Thursday Night Movie Nights!!
|
Every Thursday night at Genki JACS we have MOVIE NIGHT! A Japanese movie is picked each week for the students to watch on our large projector screen in the lounge. The movies range from comedies, to samurai films, to horror movies, to just pure crazy satire (like last week's
Survive Style 5+
). Tomorrow night, we'll be watching
Maiko Haaaan!!!
, a 2007 movie about a salaryman obsessed with maiko (apprentice geisha).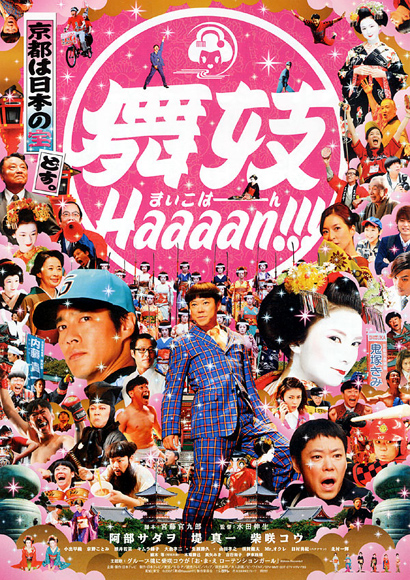 Perhaps the best part about movie night is all the snacks (popcorn, senbei, chocolates, etc.) in the lounge for the students and teachers to snack on 🙂