|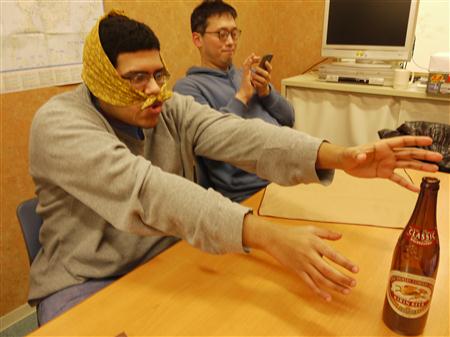 What is J-san doing in this class?
At Genki Japanese language school, students learn not only Japanese language but also Japanese culture. Today, some of them learned how to wrap things with furoshiki.
Wait, he wrapped himself 🙂 Ha ha, he was being silly!
Anyway, what is furoshiki? According to Wikipedia, Furoshiki (風呂敷, furoshiki) are a type of traditional Japanese wrapping cloth that were frequently used to transport clothes, gifts, or other goods. Students also learned how to make a grocery shopping bag with furoshiki!
Nowadays you can buy cute, cool furoshiki at 100yen shop.