What happened in Tokyo lately?
The summer heat is gone for good, and Japan is battered by Typhoons: a typical mid-October for us. So what happened in Tokyo lately?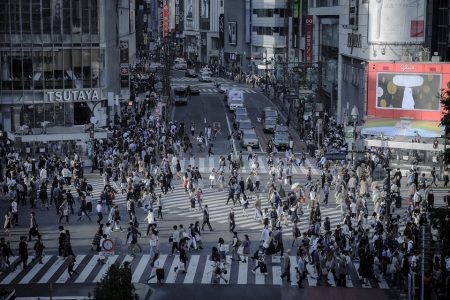 This year in our Tokyo school was marked by an unprecedented number of bookings! We've been fully booked almost all year round, and now recommend to apply with us at least three months in advance. You may know we are a small scale school, and happy to be one! Thus we stay true to our methods. We still limit the number of students per class unchanged: 8 (9 students per class is a possibility, but only on a short term basis), with an average of 5 throughout the year.
Thanks to this popularity boost, our team has grown too. We will soon need more office space; which will happen by the end of this year. We have welcomed Denis, then more recently Jesper to provide even better support to our students. Our Tokyo staff now speak English, Spanish, French and Swedish! Our full-time teachers team has also grown, providing even more solid internal training and curriculum development.
With this great success, we were also able to offset the tax hike and not charge our students for it. So if you want to study with us, you can book this year a course for 2020 at no extra charge. If you book in 2020, the new prices will apply including the tax increase.
With the new staff, upgraded offices and classes, and most importantly the continuous support we receive from our amazing students, next year is looking very promising for us in Tokyo. We'll give you more updates on what happened in Tokyo in about 9 months, but if you want to see it for yourself, Get in touch with us!